I recently bought a new HP Printer (a HP Laserjet MFP M234sdw) which I couldn´t get up and running. Everything I tried ended in an Error Code: OW_4XX_OWSWS00001 in the HP Smart App: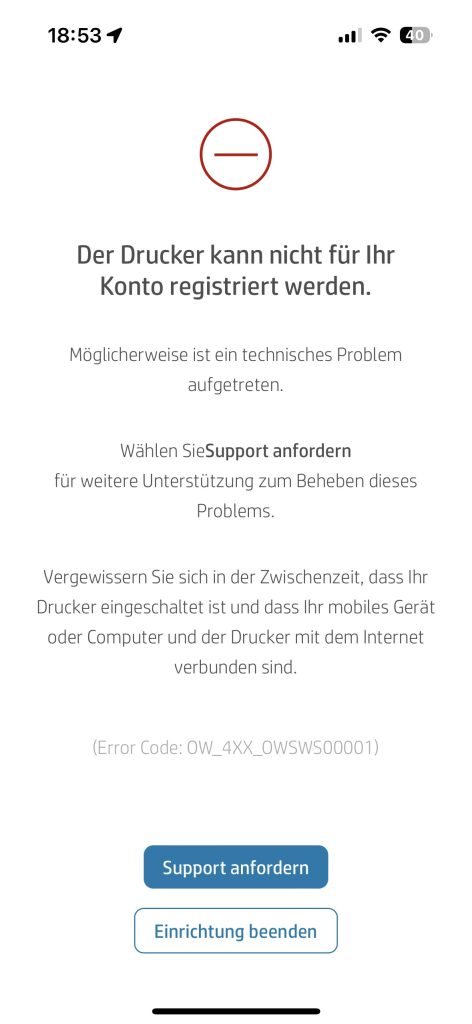 In the end the solution was quite easy, as the new printer came with an older firmware and required a newer to work. However the steps aren´t that easy and where not outlined on the HP Support side. So here is what I did in order to solve the Error Code OW_4XX_OWSWS00001
1.) Connect the printer via LAN, find out the IP address the printer got via DHCP. While you are beside your printer, open it and keep a note from the pin and the username which is written down on the sticker inside the printer.
2.) open a browser an enter the IP address from the printer like https://192.168.168.10
3.) Navigate to Home -> Device Status and click on "Printer Updates". After that you are prompted to enter the username and the password (pin) from the sticker I mentioned above.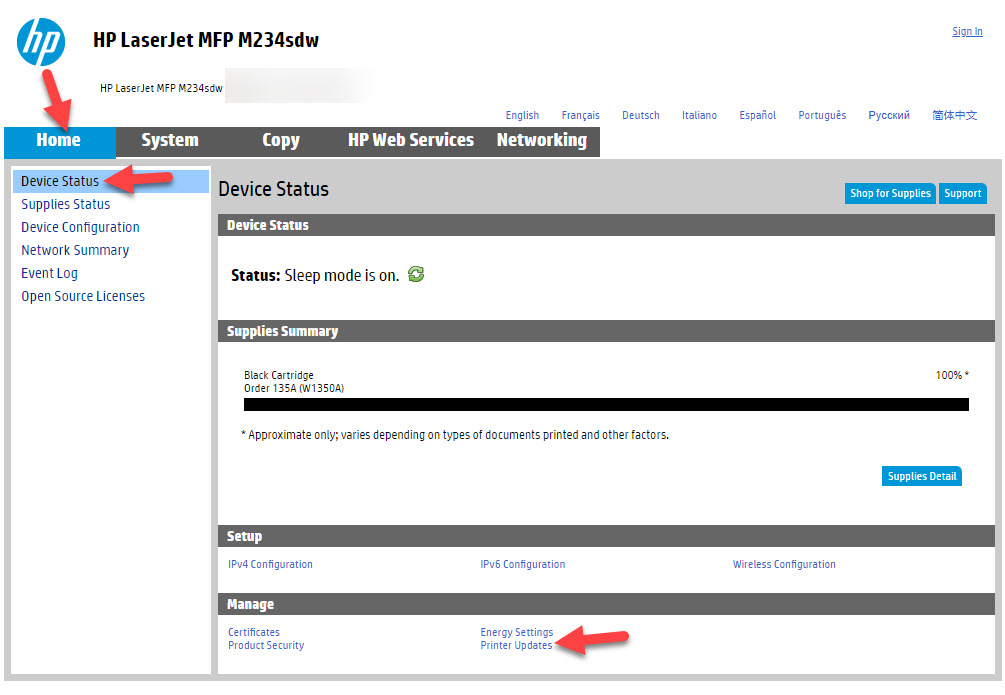 4.) One done the printer will try to check if there is a newer firmware

5.) One found press yes to install the new firmware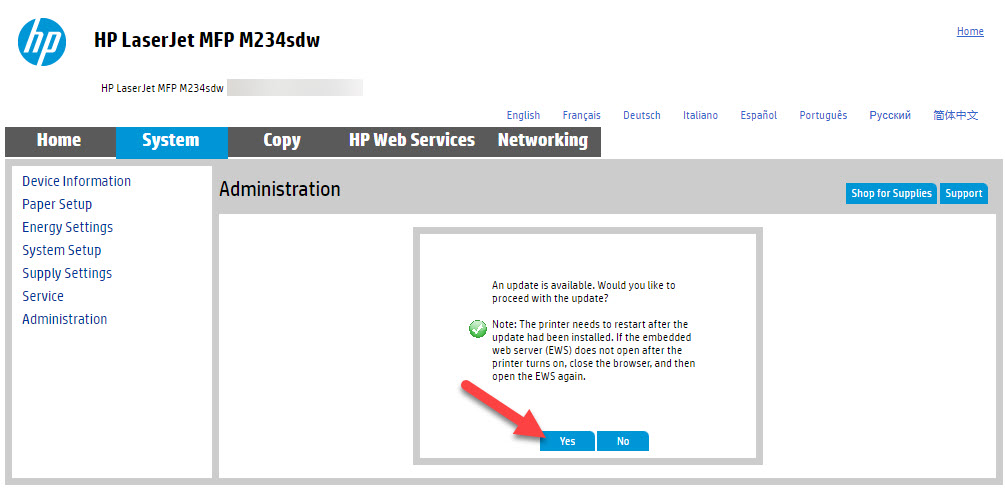 6.) The device is now installing the newest firmware, which might take some time now.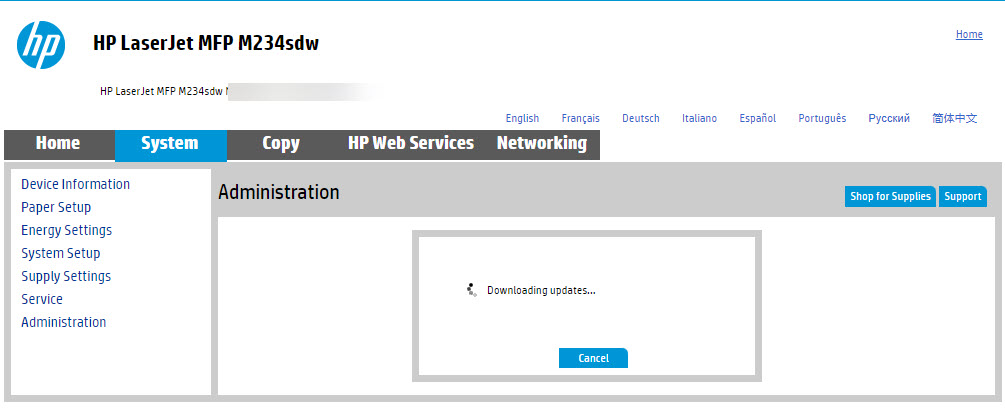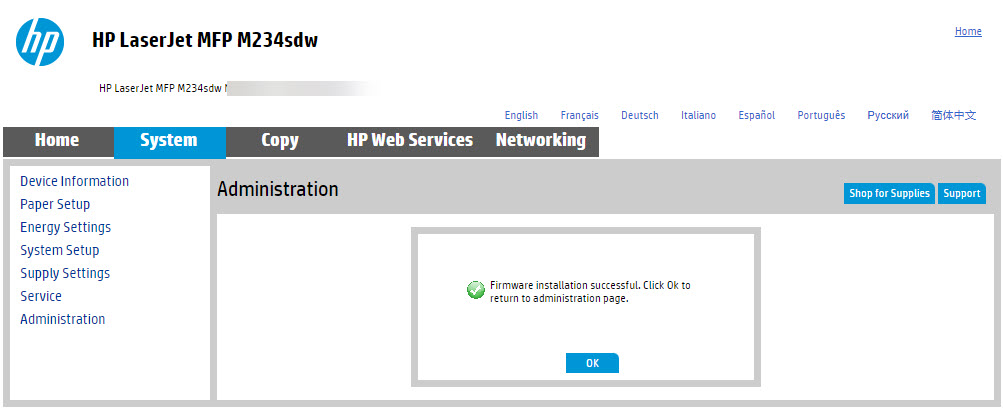 7.) Once the firmware installation is completed perform a factory reset from the printer. To perform that got to System -> Services and scroll down to the restore defaults button. Press it and perform the reset.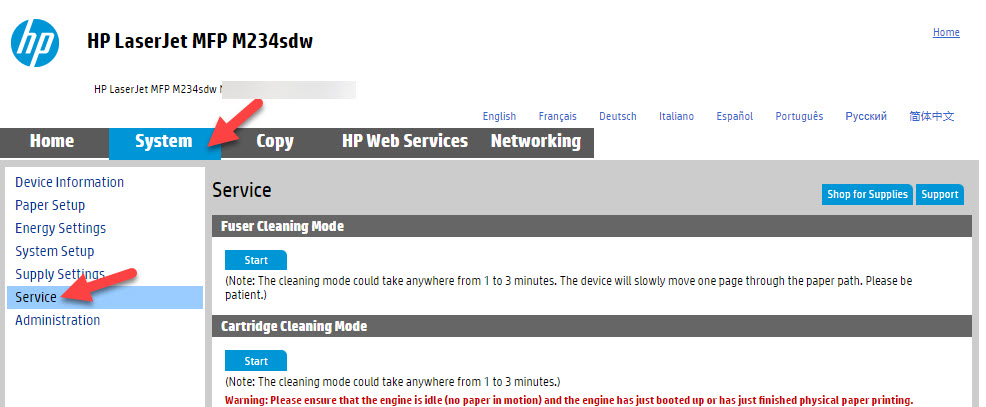 8.) One the printer is back online retry the registration and it should work now.